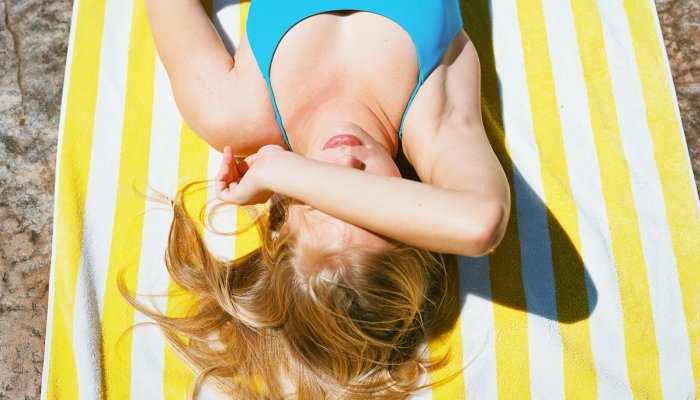 The effect looks very close to a dose of powder dry shampoo—making this method ideal for tending to oily and greasy roots. And given you're likely outside in the summer sun, you may be dealing with said roots at the moment. We love a multitasker around these parts.  
If you're concerned about the powder standing out on your strands, you can find tinted options that match your hair better (ColoreScience Sunforgettable Total Protection Brush-On Shield has a few diverse shades). We've also rounded up several scalp sunscreens here should you need more inspiration. 
But don't just stop at the sunscreen if you're spending a full day out in the sun (especially if you're out during the middle of the day in direct sunlight). While it's good to apply SPF, it doesn't make your skin invincible. We recommend grabbing a hat to wear, too.